Singer-Songwriter Pink Will Get a Hollywood Walk Of Fame Star
Singer-Songwriter Pink Will Get a Hollywood Walk of Fame Star
Yes, folks, this is really happening. Singer-songwriter, Pink, will get a Hollywood Walk of Fame Star and she is not stopping here. This is the cherry on top for Pink for one chapter but she is still going strong for the next one.
Ana Martinez, Producer of the Hollywood Walk of Fame on Pink
No matter how much we debate, this truly is a big deal for her. Also, there is Ana Martinez, Producer of the Hollywood Walk of Fame who says, "Pink is more than worthy to be part of it." She stands by the idea that Pink`s legacy and contributions to pop culture must be celebrated. So far, Pink has three Grammies.
After observing Pink`s career, this is what she has to say on Pink, "She is a unique performer who leaves you in a state of joy and surprise at the same time". She mesmerizes the audience with her voice and her action-packed performances."
The "Get the Party Started" singer, 39, will be the 2,656th celebrity to receive a Hollywood star. According to sources, the concept for nominees for the Hollywood Walk of Fame Star is simple. If you are a celebrity, you will be nominated based on your professional achievement, the longevity of your careers as well as your contributions to the community. In this case, Pink fulfills all criteria.
On the other hand, Pink is much more than a singer-songwriter, as the world perceives her to be. She is also an active philanthropist and works with UNICEF on multiple projects, defending human rights.
It is just amazing how she manages to accomplish so much and be devoted to her family. Pink has two kids with her husband Corey Hart, Jameson and Willow.
Pink is ecstatic about this big announcement. She told Redbook, "I think it`s cool that the kids get to see their mom be the boss and work really freaking hard to realize a dream." 
Congrats Pink, you really deserve it!
Top 5 Most Luxurious Yachts in Miami
Top 5 Most Luxurious Yachts in Miami
If you happen to love summer, and if you are a wealthy human being, you must have a big appreciation for yachts. Well, if that`s the case you must take a look at these extravagant beauties. Why?! Because these yachts are the top 5 most luxurious yachts in Miami. Speaking of expensive yachts, it is almost a proven fact that all rich people have yachts, and in the summertime, they really enjoy showing them off. As a matter of fact, it is kind of a sport to them. In Miami to be particular, there are dozens of expensive yachts cruising around. In reality, just have to have an eye for it and check out which one is more deluxe than the other one.
Take a look and pick up your favorite yacht!
1.Kismet (312 Feet)
Espen Oeino had some really good yacht vision when he was designing Kismet. This yacht is a first-rate entertainment yacht with the luxury of privacy.
Approximate price per week: $1,200,000 (Carribean)
2.Coral Ocean (238 Feet)
Designed by the late and legendary Jon Bannenbert, Coral Ocean is a true diamond superyacht on the seashores. She was launched in 1994 but refurbished in 2016 and features one of the best yacht accommodations in Miami. Actually, she can gather up to 12 guests in 6 staterooms and carry up to 19 crew members.
Price: $36,384,056
3.Excellence V (199 Feet)
Excellence V is indeed an excellent, high-cost yacht and fulfills the dream of every sea voyager. In other words, she has it all; a cinema, a water-front gym, several outdoor lounge bars, and spa pools as well.
Price: $79,642,000
4. Minderella (188 Feet)
Minderella is a luxurious, ultra-classic motor yacht that can satisfy anyone`s taste. In fact, she can accommodate up to 10 guests in 5 separate staterooms. In terms of her appearance, there are Mauro Micheli who is responsible for her exterior style and Yach Next, for her interior design.
Price: $16,900,000
5. Kamalaya (180 Feet)
Kamalaya yacht is built back in 2013 and since then, has been traveling the world quite a bit. Mostly, she has been adventurous in the Mediterranean and the Caribbean. Above all, Kamalaya is a real water traveler and shows comfort, reliability, and efficiency.
Price upon request.
8 Things Celebs Do That Make Us Envious
8 Things Celebs Do That Make Us Envious
You better check out what are the 8 things celebs do that make us envious. On the other hand, these things give celebrities zero privacy but there is surely a lot of good stuff that comes with that fame. Obviously, it is all because of the money. They have it and they splurge like there is no tomorrow. The money allows them to do as they please. Actually, that means that they can hire people to do the most mundane tasks for them.
1.24/7 Housekeeper
Who would not want a housekeeper that is there for you  24/7?! Probably nobody. This means that she will sweep away, dust, clean your bathrooms and you won`t even have to lift a finger. All rich people and celebrities have a full-time, live-in housekeeper and they love it.
2.24/7 Nannies
Anyone who has children knows how challenging to raise kids. For that reason, nannies are there to help. All celebrities and wealthy people have nannies that are around 24/7, available to do everything for their children`s needs.
3.In-door Trainers
If you are a celebrity it is the same as having a full-time job. This full-time job requires you to look good and maintain your figure at all times. In order to do so, celebs hire the best trainers and the good thing about them is that they do their training at home. Isn`t that a dream come true for most people who workout?!
4.Assistants for Running Errands
All celebs have running-errands assistants. It is a must for them. Maybe you wanna chill in your bedroom from a hangover, he/she will do whatever you ask them to do. Perhaps, you need a Starbucks coffee all of a sudden. Your assistant will do all kinds of errands for you if you are a celebrity.
5.Hair and Makeup Team At All Times
Most celebrities have hair and makeup team that is circulating around them at all times. This means that their hair and makeup on a daily basis are perfect, not to mention if they are getting ready for the red carpet. It is especially true if you are a Kardashian. They all have makeup artists and a hair crew with them from the moment they wake up in the morning.
6.Drivers On-Demand
However, Celebrities would not be celebrities if they don`t have drivers on-demand. For the ordinary people, this would be like having a cab waiting for you to go wherever you want. Just that the cab is either a Rolls Royce or Mercedes or maybe a Lambourgini. Celebs hire full-time drivers to be there for them for every kind of trip.
7.Full-Time Grocery Shoppers
For celebrities, everyday tasks like going out for grocery shopping it is very dull and monotonous. Plus they don`t do it because they are lazy. This is when the grocery shoppers step in. All A-list celebrities hire full-time grocery shoppers that are usually responsible to bring them healthy, nutritious foods.
8.In-Home Chefs
In addition,  if you are a celebrity, you don`t have to worry about cooking or preparing drinks. Your job is just to entertain your guests, cause you`ll have your in-home chef that will satisfy every guest craving out there.
Oscar Nominee Lady Gaga Was In Debt For $3 Million
Oscar Nominee Lady Gaga Was In Debt For $3 Million
Who would think that Oscar nominee Lady Gaga was in debt for $3 million?! Probably no one. Yet, she was in debt and it all happened after the Monster Ball tour.
Lady Gaga, real name Stefanie Germanotta, got herself two Oscar nominations for "A Star Is Born". Gaga, 32, made it in the music industry back in 2008 and since then has won six Grammys, sold 11 million albums and did five concert tours.
Obviously, she built a fortune in the process, however, it was not always easy for her with money.
"I actually went bankrupt after the first extension of The Monster Ball", she said the Financial Times. Then she added "And it was funny because I did not know! And I remember I called everyone and said, `Why is everyone saying I have no money? This is ridiculous, I have five No.1 singles`. And they said, `Well, you`re $3 million in debt."
Quickly after that, she got out of bankruptcy and earned $50 million.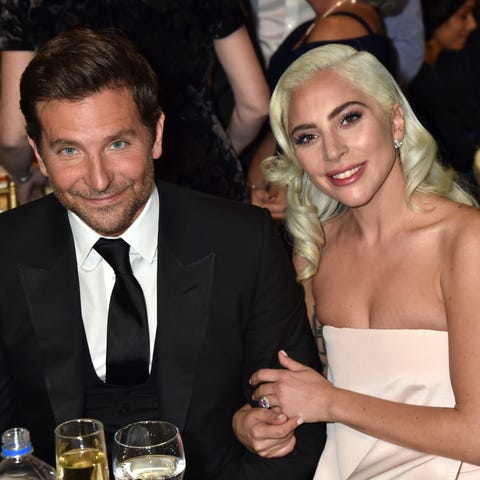 In reference to this, Gaga told Forbes that she was never a pop star for the money. This is what she commented on that notion, "The beauty for me about being an artist is the dream will never die. I am not obsessed with material things and I don`t care about the money. I also do not care about the attention of the public, but only the love of my fans. So, for me, it is about how much more devoted, how much better an artist can I become."
Gaga still wants to spend her cash, but only on the important things. She says "The only big things I 've bought are my dad`s heart valve and a Rolls-Royce for my parents, for their anniversary. … Other than that, I put everything in the show."