The Detroit rap superstar Eminem sold the most albums in 2018
The Detroit rap superstar Eminem sold the most albums in 2018.
The Detroit rap superstar Eminem sold the most albums in 2018. Last week It was also announced that the record had landed at Number 10 on the list of 2018's biggest selling albums.He released his tenth album 'Kamikaze' in August last year.
With a total number of 755,027 album sales, of which, 373,067 came from his latest studio album –  Kamikaze, and the remaining 381,960 came from his previous albums. Eminem is on the first Place in front of BTS – 603,307 , Chris Stapleton – 577,287 , Metallica – 529,861 and Lady Gaga and Bradley Cooper – 526,803
Electronic Albums That You Must Check Out In 2019
Electronic Albums That You Must Check Out In 2019
There is definitely a high like no other when you hear new music, especially from an artist that you just discovered. Well, 2019 is the year when your music thirst is quenched. It`s all about the electronic albums that you must check out in 2019.
1.DJ Snake
His new album has been hyping since last summer. Indeed, there have been some wildly successful tracks in 2018 by dj Snake, like "Taki Taki" for instance. Now, we are all waiting for Snake to deliver a round of festival bangers and chart-topping hits in 2019.
2.Skrillex
Everybody is impatient for Skrillex to unveil his new album.
3.Gesaffelstein
Just recently, Gesaffelstein opened up about his upcoming album called Hyperion.
4.Flume
Flume was pretty much silent in 2018. For that reason, our need for his new music reached an all-time high. His potential is mindblowing and hopefully, we`ll get a new single soon.
5.Calvin Harris
He never seems to fail in producing good music. Calvin Harris ended the year of 2018 by releasing his brand new single Giant, featuring Rag`n`Bone. Now, we are eager to hear new tunes from him.
6.The Chainsmokers
They are successful artists no matter what they do. The Chainsmokers released their second studio album Sick Boy which let them expand into uncharted territory. That is dangerous in the music industry, however, somehow, we know that they won`t let us down.
7.JOYRYDE
Even though there is still not a set date for new music, we know that JOYRYDE will not disappoint us. Last year JOYRYDE's debut album Brave, had some technical issues with its release but that did not stop them to produce new tunes. Wait and see cause it's only a matter of time until we are hooked up to their new tunes.
8.Marshmello
One producer that always keeps us guessing what is next is Marshmello. He is known to switch in-between genres during sets and by doing so he definitely pushes the musical boundaries. The big wait now is for his new hip-hop and pop tracks confirmed to come out in 2019.
9.ODESZA
We would not be surprised if Odesza unleashes new tunes in 2019. So far, it has been two years since their last album, A Moment Apart. They are scheduled for Sundra Festival in March, to debut their new album.
Since the moment LSD appeared, they constantly draw listeners in. This supergroup, announced by Columbia Records, created an impressive pop, ready to slip into our speakers, played at full volume. There is no official date yet for the release of their new work, but we know it's going to be soon.
Oscar Nominee Lady Gaga Was In Debt For $3 Million
Oscar Nominee Lady Gaga Was In Debt For $3 Million
Who would think that Oscar nominee Lady Gaga was in debt for $3 million?! Probably no one. Yet, she was in debt and it all happened after the Monster Ball tour.
Lady Gaga, real name Stefanie Germanotta, got herself two Oscar nominations for "A Star Is Born". Gaga, 32, made it in the music industry back in 2008 and since then has won six Grammys, sold 11 million albums and did five concert tours.
Obviously, she built a fortune in the process, however, it was not always easy for her with money.
"I actually went bankrupt after the first extension of The Monster Ball", she said the Financial Times. Then she added "And it was funny because I did not know! And I remember I called everyone and said, `Why is everyone saying I have no money? This is ridiculous, I have five No.1 singles`. And they said, `Well, you`re $3 million in debt."
Quickly after that, she got out of bankruptcy and earned $50 million.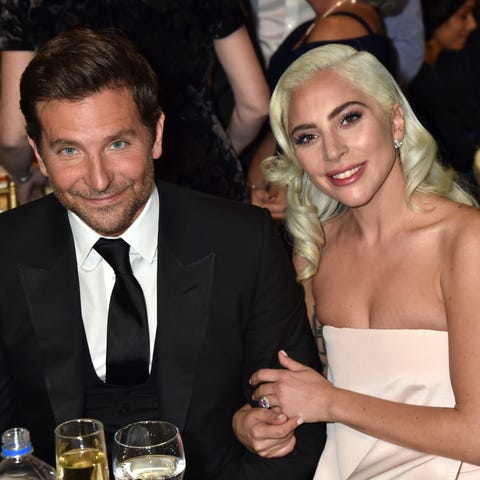 In reference to this, Gaga told Forbes that she was never a pop star for the money. This is what she commented on that notion, "The beauty for me about being an artist is the dream will never die. I am not obsessed with material things and I don`t care about the money. I also do not care about the attention of the public, but only the love of my fans. So, for me, it is about how much more devoted, how much better an artist can I become."
Gaga still wants to spend her cash, but only on the important things. She says "The only big things I 've bought are my dad`s heart valve and a Rolls-Royce for my parents, for their anniversary. … Other than that, I put everything in the show."
Must Watch EXCLUSIVE! Full Interview of Nick Cannon on Kanye, Eminem, Gucci Mane and Mariah Carey
Check out this full interview of Nick Cannon being honest and sharing some thoughts on some well -known celebrities. He really touched some hot topics in the industry and opened up about Migos vs. Bone Thugs.
Also, he speaks about couple Kanye West and Kim Kardashian.