Danny Glover Is Part of The Cast Members For Movie Sequel Jumanji 3
New cast member joints the adventurous-action movie sequel Jumanji 3, and who else better than good old Danny Glover. Reports claim that Glover`s role and character is still not revealed, however, there are probably two options for Danny`s role. In the first role he could be someone from the real world who is transported to the video game world. The second role is if he plays an in-game character. Who knows, maybe he will be the new villain.
Big decisions are to be made and we only hope it won`t take too long before they reveal them. The production of the movie is expected to start very soon and so far, there is no precise release date. Sony has set December 2019 as an approximate release date, so they better be quick in order to have enough  to complete in post-production.
Oscar Nominee Lady Gaga Was In Debt For $3 Million
Oscar Nominee Lady Gaga Was In Debt For $3 Million
Who would think that Oscar nominee Lady Gaga was in debt for $3 million?! Probably no one. Yet, she was in debt and it all happened after the Monster Ball tour.
Lady Gaga, real name Stefanie Germanotta, got herself two Oscar nominations for "A Star Is Born". Gaga, 32, made it in the music industry back in 2008 and since then has won six Grammys, sold 11 million albums and did five concert tours.
Obviously, she built a fortune in the process, however, it was not always easy for her with money.
"I actually went bankrupt after the first extension of The Monster Ball", she said the Financial Times. Then she added "And it was funny because I did not know! And I remember I called everyone and said, `Why is everyone saying I have no money? This is ridiculous, I have five No.1 singles`. And they said, `Well, you`re $3 million in debt."
Quickly after that, she got out of bankruptcy and earned $50 million.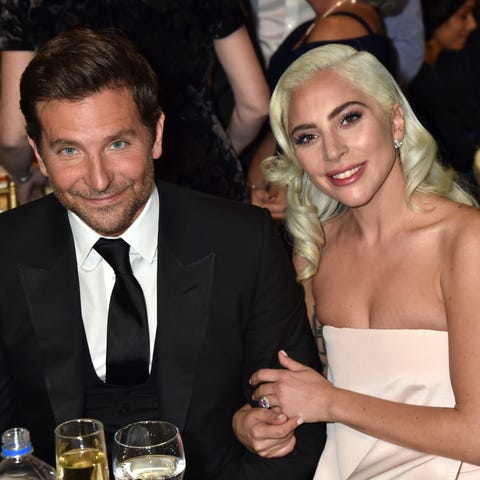 In reference to this, Gaga told Forbes that she was never a pop star for the money. This is what she commented on that notion, "The beauty for me about being an artist is the dream will never die. I am not obsessed with material things and I don`t care about the money. I also do not care about the attention of the public, but only the love of my fans. So, for me, it is about how much more devoted, how much better an artist can I become."
Gaga still wants to spend her cash, but only on the important things. She says "The only big things I 've bought are my dad`s heart valve and a Rolls-Royce for my parents, for their anniversary. … Other than that, I put everything in the show."
Netflix On Fortnite; They Are A Formidable Foe, Not HBO
Fortnite is a Formidable Foe According to Netflix: Is There a Global War For Screen Time?!
When Netflix announced their greatest ambition back in 2013, they were not kidding at all. They said that their biggest dream is to "become HBO faster than HBO can become us". This declaration made big headlines and it was so worth it. For that kind of audacity, it takes a lot of courage but Netflix really did it and became the king of premium TV.
However, times have changed and now Netflix has an even bigger rival to care about than HBO: Fortnite, probably the most popular video game you`ll see today. Netflix even said that Fortnite is a formidable foe in the global war for internet users` attention. On the other side, Fortnite is making a real fortune and boasts over 200 million registered users. Also, as publisher Epic Games likes to claim, there are more than 80 million users who log in each month. What they have is a video game in a competitive mode that is free to play and attracts numerous users daily. In fact, reports claim from this, Epic Games earned almost $3 billion (U.S.) in profit.
Epic Games wants to bring even bigger success to the Fortnite empire. They want to hook even more internet users by building an app and a video game store.
So, it looks like Netflix is struggling with its earnings, compared to its competitor Fortnite. In a modest tone, Netflix addressed to its dear audience that there are 1,5 million users in the United States and 7,3 million internationally.
These numbers are a direct threat to Netflix as they`ll face pressure to defend subscribers very soon. So dear Netflix lovers, wait patiently cause there will be some big changes in Netflix if they want to hold still on the market.
Latest Shazam Trailer With Newfangled Footage
Latest Shazam Trailer With Newfangled Footage
Shazam! The DC Universe Mellows Out
The latest Shazam Trailer With Newfangled Footage is bussing everyone. It`s all about the new, never-before-seen footage content. The movie features American actor Zachary Levi,38, who plays the grown-up incarnation of a child. Eventually, he becomes a superhero by articulating a single word. In this new light, Levi does some really interesting things. For instance, he takes a lot of flying action, chats up a convenience salesclerk and shops a hideout real estate with his fellow buddy Freddie, the character who is featured by teenage actor Jack Dylan Grazer, 15.
Stay tuned because Shazam strikes only in theatres, April 5th.
Check out the trailer for some visual info!